RECIPE: Irish Soda Bread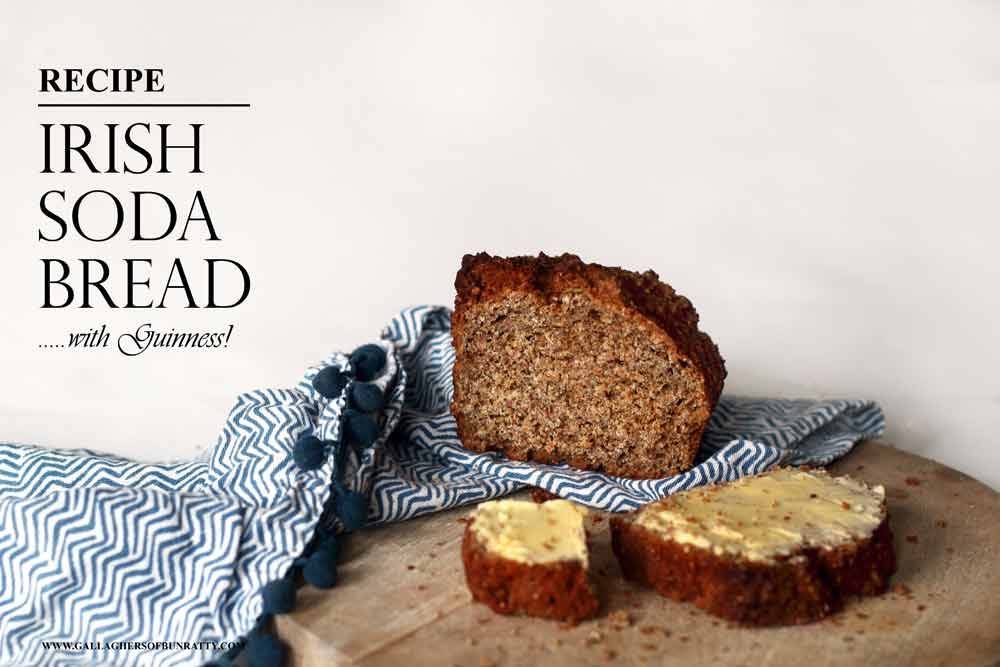 There are a few things an Irish home would be lost without and in this case, it's a freshly baked loaf of soda bread, warm out of the oven and smothered in real Irish butter. It's a bread that can be overlooked at times, but serve it toasted with some raspberry jam, or to mop up the last of a delicious seafood chowder, and you'll remember why this Irish staple is a must in Gallagher's and JP Clarke's
Here is our recipe from Head Chef Kieran Murphy – he suggests a swig of Guinness in the recipe to give it an Irish flavour, but insists the use of real butter when served, anything else will mask the rich homely flavour of this ancestral bread.
THE INGREDIENTS
1 lb (3 1/3 cups) Wholemeal Flour
1 level tbsp. Bread Soda
Pinch of Salt
2 tbsps. Brown Sugar
330 ml (11 oz) Butter Milk
1 tbsp. of Vegetable Oil
Optional 80 ml (2.7 oz) of Guinness
THE PROCESS
Mix all the dry ingredients and wet ingredients separately
Add the wet mixture to the dry mixture, mixing well
Grease a 1 lb loaf tin and add the mixture
Cook for 50-55 minutes in a pre-heated oven at 190℃/374℉
Remove tin and cook for a further 5-10 minutes
Remove from oven and let cool slightly
Serve warm with lashings of real butter!
SERVING SUGGESTIONS
Smoked salmon, butter and lemon | toasted with butter and raspberry jam | Fresh crab/prawns with lemon mayonnaise and butter